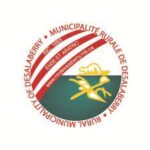 The R.M. of De Salaberry invites applications for a Reception / Administrative Clerk term position.
About the role:
Ideal Candidate:
Fluency in both French and English, written and oral, is preferred
Responsibilities:
The successful applicant will be involved in the activities of a municipal office including, but not limited to:
Reception
Provide timely information to the ratepayers and the public on general inquiries, assessments, taxes, and planning.
Word processing, filing, data entry and preparing month end / yearend reports.
Prepare quarterly water bills and follow-up
How to apply:
Individuals are invited to submit a resume marked "Reception / Administrative Clerk" with a cover letter and wage expectations in confidence to:
Denise Parent – Chief Administrative Officer
Box 40, St. Pierre-Jolys, Manitoba, R0A 1V0
Fax – 1-204-433-7063 Email – cao@rmdesalaberry.mb.ca
Closing date for applications is March 13, 2023. We thank all who apply and advise that only those selected for further consideration will be contacted.
If you have any other questions, please don't hesitate to contact us at 204-712-3200 or cerc@cerc-mb.ca and we would be happy to assist you!
Job Features
Job Category
Administrative